Junior Doctor, Medical Trainee or Medical Student considering your options? Check out this video.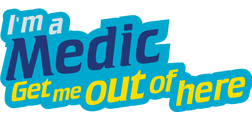 Want to help with recruitment?
I'm a Medic is an online public engagement event that gets healthcare professionals talking to school students.

Top ten reasons to become a GP
1. Well paid with a good future pension

2. Optional out-of-hours and weekend working
3. Flexibility of the role: partnership, salaried or locum, rural or urban, full-time or part-time
4. Portfolio Career possible
5. Opportunity to become a GP with a special interest
6. Job satisfaction in the continuity and personal nature of the care you provide – patients refer to you as 'my doctor'
7. It's not about coughs and colds - a GP is a general physician managing complex conditions
8. Seeing people get better and being there throughout their recovery - a GP is the patient's advocate and companion on many journeys
9. Managing, not being managed - you are in charge of your working day
10. Every day is different and interesting
There is nothing general about General Practice, Click Here to find out why...

Why become a GP in Northants?
• The standard of General Practice is very high and there is a welcoming GP community which meets regularly
• For young GPs we offer extensive training throughout the county with the opportunity to develop specialisations too
• Northants has some of the most advanced practices in the UK, some with extensive diagnostic facilities
• There's the opportunity for a Portfolio Career enabling you to diversify your skill-set and specialise in a wider range of clinical areas that interest you
• Whether you're looking for an idyllic country practice, a challenging city surgery or something in between, Northants GP has everything you could wish for
There's never been a better time to become a GP in Northants so why not check out the extensive opportunities that are available today.