School student, thinking about sciences, or considering a degree in medicine? These videos will help with your choices.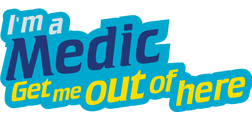 A free online event where school students meet and interact with medical doctors, nurses, pharmacists, and primary healthcare staff. It's a competition where students are the judges.
Students challenge the primary healthcare professionals over fast-paced online text-based live CHATs. They ASK them anything they want, and VOTE for their favourite to win a prize of £500 to spend on further engagement to encourage more young people into medicine. Click here to find out more.
Thinking of a career in medicine, healthcare or medical services? Now you've watched a video simply click on one of the career pathways below.
Your pathway to becoming a General Practitioner
Your pathway to becoming a Practice Nurse
Your pathway to jobs in administration, reception or practice management
Apprenticeships
Apprenticeships are a great way to learn, gain experience and earn at the same time. This video shows the main features of apprenticeships available in Northants, gives examples and experiences of apprentices, and explains a little about entry requirements for both school leavers and more mature candidates.
If you are interested in finding out more about careers in General Practice, placements, work experience or apprenticeships then please complete the enquiry form below.