Why Practice in Northants?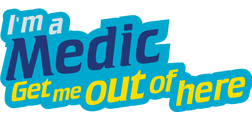 Want to help with recruitment?
I'm a Medic is an online public engagement event that gets healthcare professionals talking to school students.
For a civilised rewarding life this county is hard to beat. Northamptonshire is a quintessentially English, yet culturally diverse shire in which to bring up a young family with good schools, plenty of space and affordable costs for living life to the full.
Set in the heart of England it has excellent transport links, with four international airports within an hour's drive and London less than 60 minutes away by train. Oxford and Cambridge are within easy reach too. It also has some of the most affordable property in the country with plenty of rural and urban locations.
Sports facilities abound for both participation and watching including high class rugby, football and cricket.
The standard of General Practice is high and there is a welcoming GP community which meets regularly. The county's two main hospitals both have excellent relationships with the local GPs. We also have some of the most advanced Practices in the UK with extensive diagnostic facilities, which means we can cater for so much more of our patients needs without referral.
Our larger Practices also offer the opportunity for a Portfolio Career enabling you to diversify your skill-set and specialise in a wider range of clinical areas that interest you. We are also federating more of our practices which means each individual GP can work across practices, with a greater say in how the practice is a managed and how their own career progresses.
Whether you're looking for an idyllic country Practice, a challenging city surgery or something in between, Northants GP has everything you could wish for.
Your working and social life won't miss a beat in Northamptonshire.
Wide open spaces, beautiful lakes and a host of traditional country pubs make Northamptonshire the perfect choice for those looking for an unrivalled quality of life. It's the perfect place to balance all aspects of your working life, family life and social life.
For international candidates from outside of the UK, please go to the following General Medical Council links to find out more about becoming a doctor in General Practice in the UK and for registration information for doctors coming to work in the UK.
Applying for registration as an international medical graduate
http://www.gmc-uk.org/doctors/before_you_apply/imgs.asp (International medical graduates).
Applying for registration when you hold EC rights
http://www.gmc-uk.org/doctors/before_you_apply/13870.asp (Those with EC rights).
Welcome to UK practice
http://www.gmc-uk.org/doctors/WelcomeUK.asp (Welcome to UK Practice introductory sessions).
For your route to join or return to NHS general practice in England please click here for the GP Induction & Refresher Scheme.
https://gprecruitment.hee.nhs.uk/Induction-Refresher
Download the returning to practice brochure.
Considering retraining as a GP? (England only)
Email gprecruitment@hee.nhs.uk if you would like to be put in contact with a GP who has gone through the re-training programme or to find out more information from a pool of local experts.

Retraining as a GP case studies can be found here:-

https://gprecruitment.hee.nhs.uk/Recruitment/GPCSR

Frequently asked questions about retraining are answered here:-

https://gprecruitment.hee.nhs.uk/Recruitment/Retraining-FAQs

More information can be found at the GP national recruitment website:-

https://gprecruitment.hee.nhs.uk/Recruitment/Nothing-General
Other roles in General Practice
Within General Practice there are a number of other roles and career paths, for example Nurse Practitioner, Practice Nurse, Healthcare Assistant or Assistant Practitioner. Nurses are an important part of delivering care in General Practice and the increasing shift of care from hospitals to General Practice provides nurses with a really exciting career choice.
General Practice nurses work in GP surgeries as part of the primary healthcare team, which might include healthcare assistants, pharmacists and dietitians. In larger practices, you might be one of several practice nurses sharing duties and responsibilities and in others you might be working on your own, taking on many roles.
There are also a number of non-medical roles, for example Practice Manager, Receptionist, Health records staff, Medical secretaries, Administration staff or IT. Receptionists are very often the first person patients see so they use customer service and administration skills to welcome people to the surgery or medical centre. Health records staff make sure that details of patients and their care are recorded and stored. They work with patients and other staff. Practice Managers manage the overall running of General Practices.
Practice Nurses in Northants GP – student placements, training and mentoring.
There's never been a better time to work in General Practice in Northants so why not check out the extensive opportunities that are available today.